Maritime crew management is always a complicated process, consuming a lot of manpower, budget. To optimize this problem, WAYL brings a Maritime Crew Management Software that will be the best solution for crew management. Let's check it out!
Empowering your personnel
Crew management is one of the most involved aspects of ship operating. Different types of ships and projects need a variety of skills and expertise.
WAYL software aids in the development of your workforce in order to meet the needs of the future. WAYL software improves the transparency and reliability of your operational and administrative data from the standpoint of the user or management. Additionally, there is a connection between the ship and the shore.
WAYL software is a global marine organization's crew management solution. Its versatility allows ship owners, ship managers, and manning agencies to perform all of the essential duties.
Managing all crew data in a software
You can manage all of your employees' data using WAYL's crew management software. Make advanced distinctions between current and former workers, candidates, onshore employees, seafarers, your own people, and hired individuals.
Employee data
Crew history Skills & experiences
NOK data
Labor agreements
Availability
Crew requests
Vessel data
Training matrixes
Illness
Certificates, licenses
Scanned documents
You can keep track of all documents in WAYL software. Use any sort of (scanned) document or quickly make your own using Word, Excel, or PDF.
Passports
Visa
Seamen books
Certificates
COB lists
CV's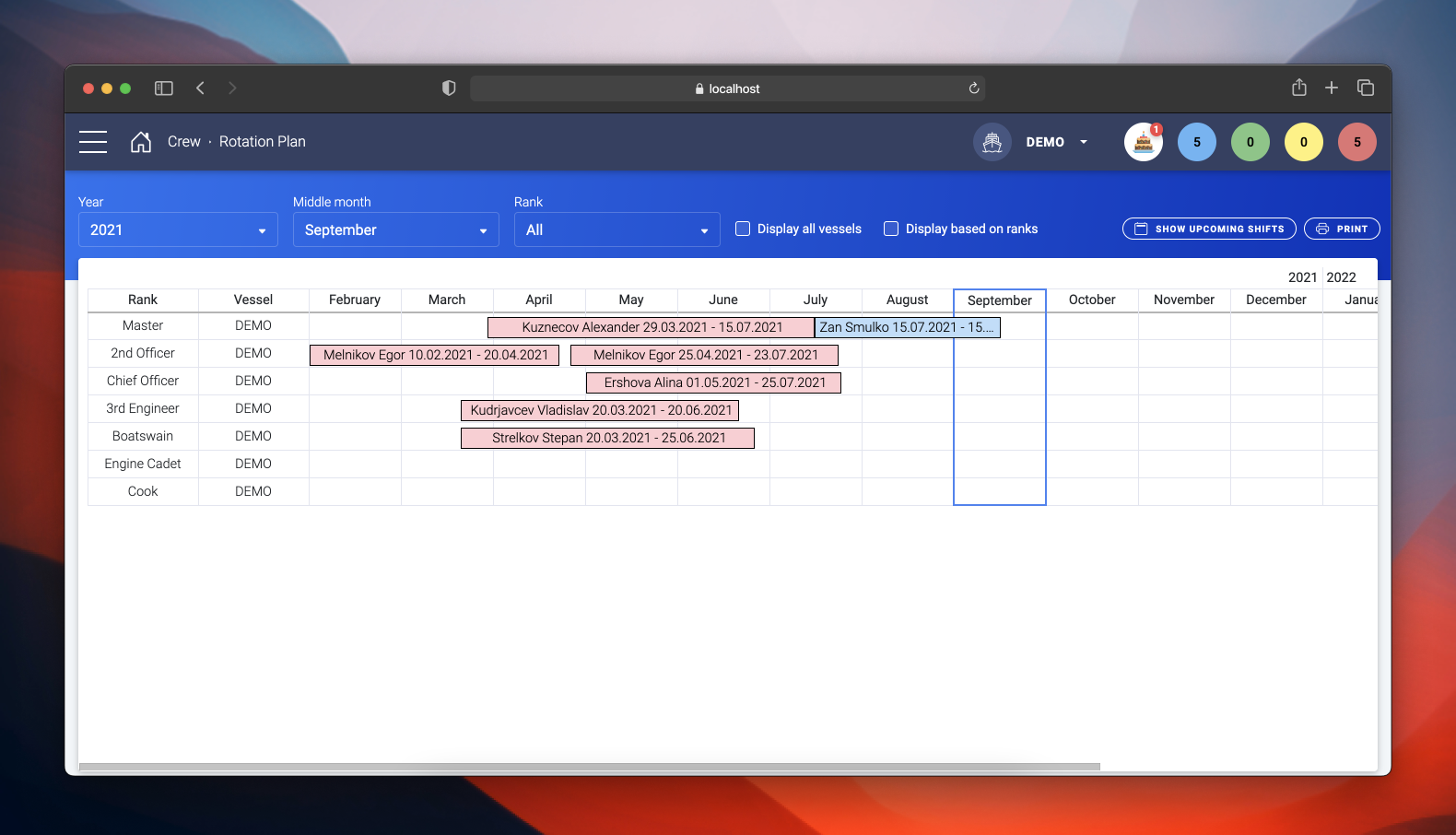 Planning crew
WAYL has a number of functions, including scheduling and advanced personnel planning. For your boats and projects, advanced search tools will find qualified and available sailors.
Team planning
Rotation planning
1:1 planning
Vessel planning
Cluster planning
Rank planning
Project planning
Training planning
Holiday planning
You may schedule crew changes in advance and leave the document, license, and certificate verification works to WAYL. Reports to the crew, agent, and vessel can be sent when the personnel shift takes place.
Planning travel
Crew changes are also incorporated into travel. Integration that saves time and money. Forget about the complicated procedures of making phone calls, sending emails, or filling out request forms. You may send travel requests to your travel agents using WAYL. It is possible to keep detailed trip records.
All of your travel information is delivered directly to your WAYL crew planning system. In WAYL, crew managers may keep track of all travel information and expenditures. Request a connection with your travel agent from WAYL.
On-board module
Crew data on the vessel, new crew, joining, riders, documents/licenses
Cabin crew
Personal effects
Port administration, documents
Muster lists
Cashbook
Canteen costs
Work/rest hours
Payroll module
A sophisticated multi-currency payroll module is available from WAYL. It satisfies the most stringent non-EU contracting standards. The payroll module is flexible and may do a variety of computations.
Contracts
Allotments
Bonuses
Leave payment
Deductions
Overtime
Work /rest hours
Wage scales and sonorities
Reports
Create payslips or connect them to a third-party accounting or payroll system. Send each seafarer's payslips by email. Any agreement may be modified using the WAYL payroll module.
WAYL - Effective crew management software
WAYL is a product of vITcake. Crewing, Planning and Payroll are the software's three primary foundations. Additional modules for Claims, Accidents, Illness, Recruitment, Appraisals, and
Travel are available in addition to these three pillars. The software is modular and scalable. Deploy what you truly require.
Shipowners, ship management, manpower agents, and ship delivery may all use WAYL. Please contact us for further information via email info@vitcake.com.